HAPPY HOLIDAYS TO ALL!

CHECK OUT THE FLYER ON OUR NEWS & EVENTS PAGE FOR DETAILS!

Welcome to the DeKalb County Horsemen's Association. We are currently celebrating our 78th year of public service in northeast Indiana. The Horsemen's Association provides a variety of services to both public and private entities, groups and individuals. CHECK OUR "NEWS" PAGE FOR CURRENT EVENTS!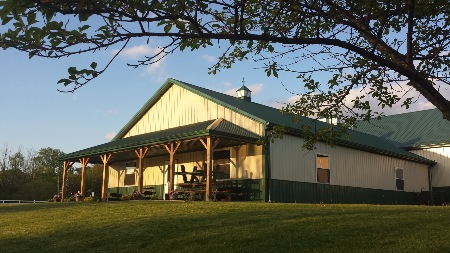 THE MUSEUM IS NOW OPEN BY APPOINTMENT - ADMISSION FREE!!

CALL 260-343-8798 FOR MORE INFORMATION

THANK-YOU TO ALL OUR SUPPORTERS! YOUR HELP IS STILL NEEDED TO MAINTAIN THE MUSEUM AND CONTINUE OUR LONG RANGE PLANS FOR NEW EDUCATIONAL DISPAYS AND BUILDING SPACE!

The Association offers*:

Horse-drawn wagon rides for your event!
Educational events such as demonstrations and hands-on learning!
Log skidding services for timber removal.
Funeral assistance via hearse wagon casket hauling.
Horse farming demonstrations for young and old.
Horse-drawn chauffeur services for parades and events.
V.I.P. parade services
Antique Farm Equipment Displays for educational purposes.
Antique "Chuck Wagon" cooking and displays at events.
A Commitment to 4-H and area Youth Education.
*All of our services operate under a contribution/donation format. Proceeds are then returned to the community through support of other local educational and non-profit organization projects. As of March 31, 2009 the Association is exempt under section 501(c)(3) of the I.R.S. Code. Your donations and contributions are tax deductible.

The Association is fully insured and operates under a "safety first" policy.

e-mail us at markandlindac@gmail.com